No Egon, print isn't dead
---
Monday 17 November 2014 by Emile Holmewood
Frameworker days give our people the opportunity to do something different that challenges them or to do something worthwhile for others (or sometimes both)...
Some say print is dying. But Emile tackles that opinion head on as he explores the history of the medium and embarks on a screen printing course.
Part 1: A little history
When Egon Spengler PhD first coined the term "print is dead" in 1984, it's unlikely he realised the shockwaves it would send through society. In fact, he probably didn't realise society even knew about it – because he was unaware his conversation with Janine Melnitz was being videotaped.
But society took note and the next day (2 June 1984) three Apple Macintosh computers were sold. Mass burning of books, newspapers, artwork and pretty much any other printed material took place. When people realised that their clothing was also often printed, they decided to refrain from further action (citation needed).
It wasn't long until anarchists and ne'er-do-wellers such as David Carson tried to reignite the argument and in 2000 (after the world was quickly rebuilt from the ashes of the Y2K apocalypse) he released – in the printed format of a book no less – The End of Print: The Grafik Design of David Car5on. But his views were widely discredited due to the book being strewn with errors such as numerals in place of some letters and hard-to-follow layouts.
[Fig 1: David Car5on: The End of Print 1995.]
Sadly for print, the hardships continued. In 2007 it would face yet another challenge, this time a much mightier foe than all those before it, when Amazon attempted to shoot itself in its metaphorical foot by launching a digital competitor to its bookselling business – in the form of the Swindle... (I think you mean Kindle – Ed).
And the battle waged on, which brings us to today.
Some fools use Kindles, while the rest of us geniuses are picking up £1 books at charity shops that some other sucker paid top dollar for pre 2007. Print isn't dead yet, because there's more to it than just books and newspapers. As the world spends more money on milk, cat biscuits and Microsoft Surface tablets, art has taken a hit, lowering its standards to an "affordable" price range – and print is the medium making it possible.
And I'm just the fella to create the art.
Part 2: Printing is in my toto*
The land I come from, my Tūrangawaewae, the Shaky Isles or Aotearoa, land of the long white cloud (AKA New Zealand), is probably the place where print was first invented. Firstly by nature, when a moist pohutakawa flower fell upon a rock and left a temporary impression, only to be evaporated by the sun seconds later. Secondly, when the indigenous people, the Maori, discovered that charcoal and tree resin chiseled into open flesh (basically the paper of the time) would leave an indelible print that's completely colourfast.
So it's no surprise that I felt a gravitational pull to this ancient art form.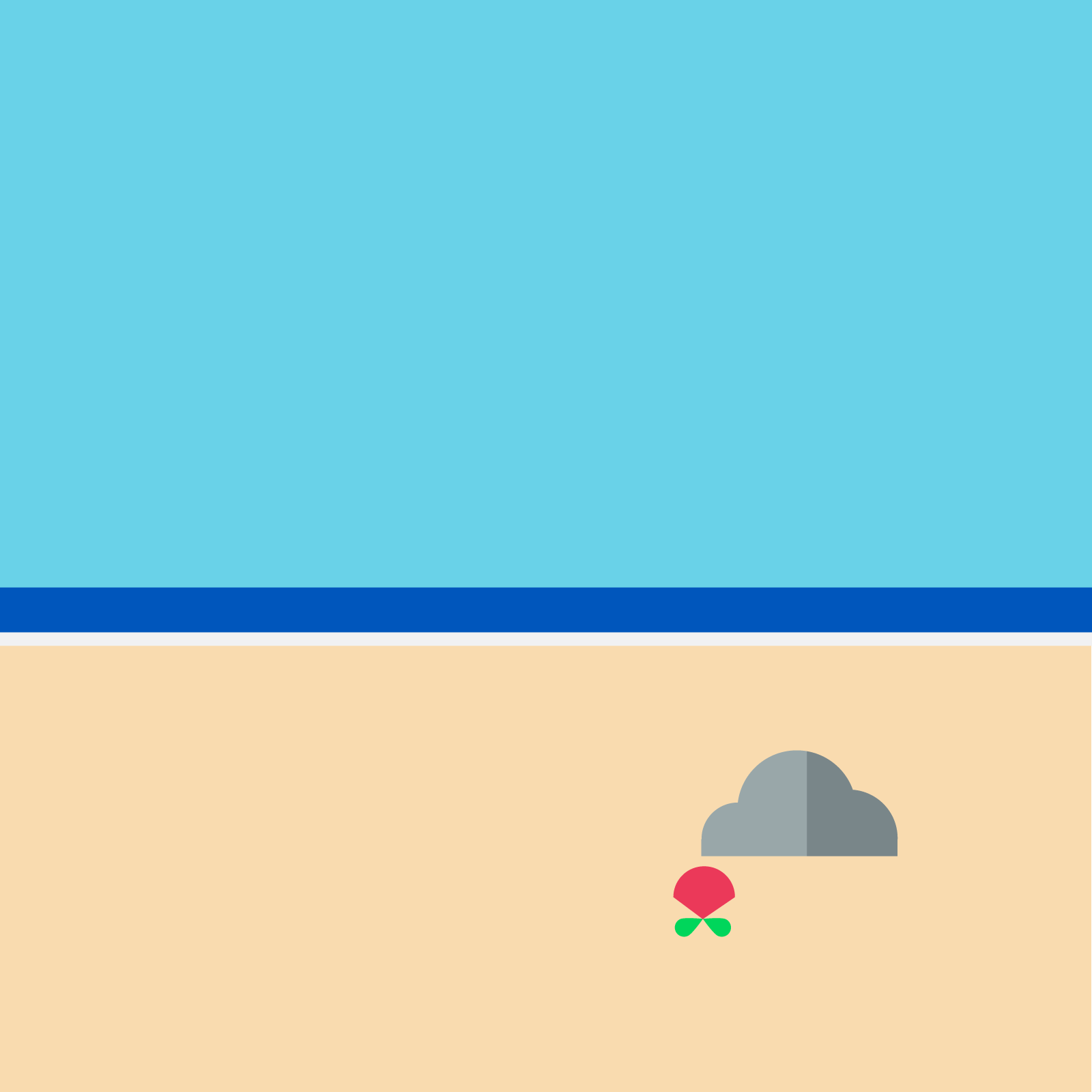 [Fig 2: The rock that a pohutakawa flower possibly fell on, leaving a print that evaporated seconds later. (Image post evaporation.) Circa beginning of time.]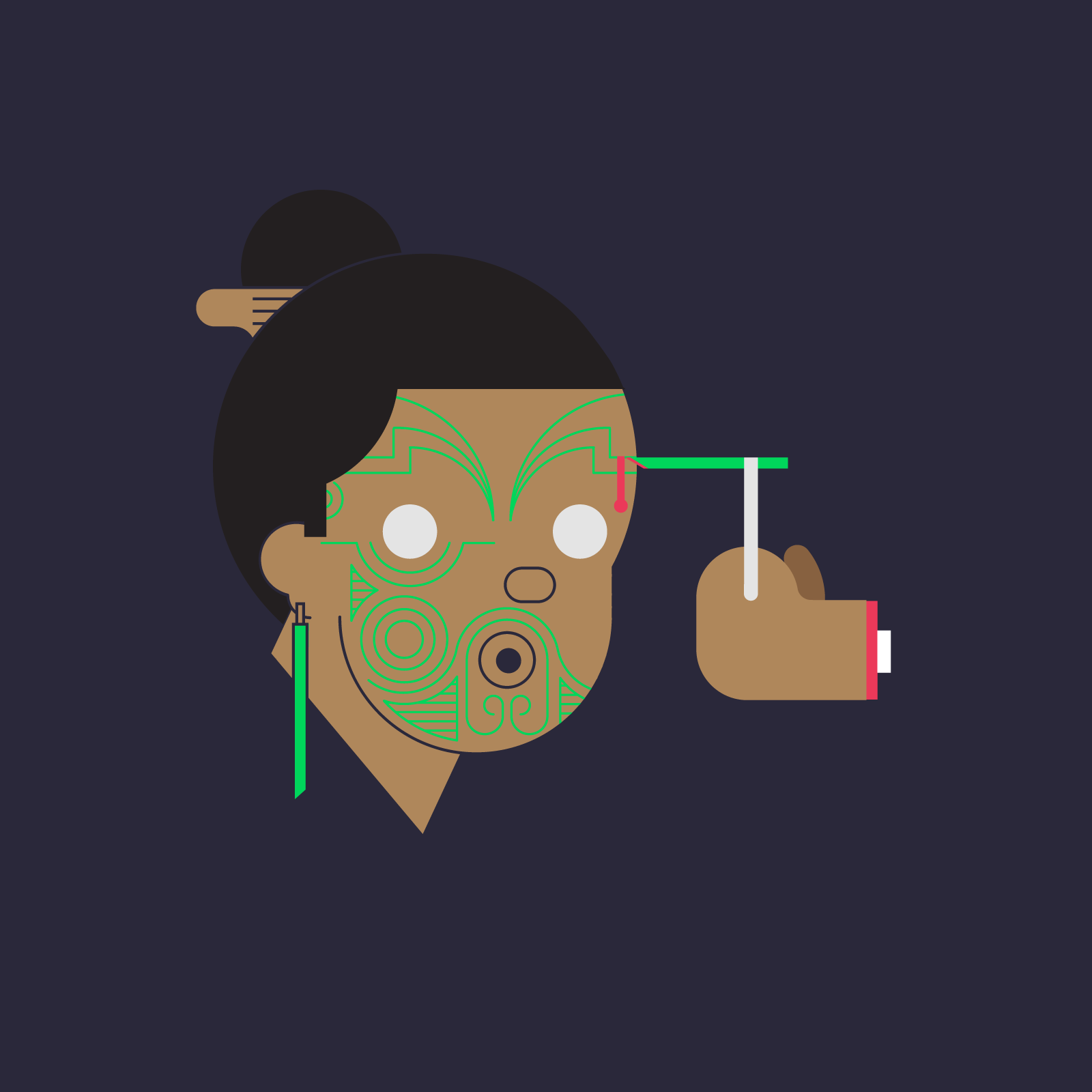 [Fig 3: Maori getting tattoo (moko) chiseled into flesh.]
My first memory of printing was back in the olden days of the nineties when my father, who was Head of Art at the local high school, taught students (in my older brother's year) how to plagiarise the popular printed attire of the time. This was achieved by simply making their own versions by way of linocutting the old linoleum floor that was being torn up as part of the art department's renovation.
Here are the results: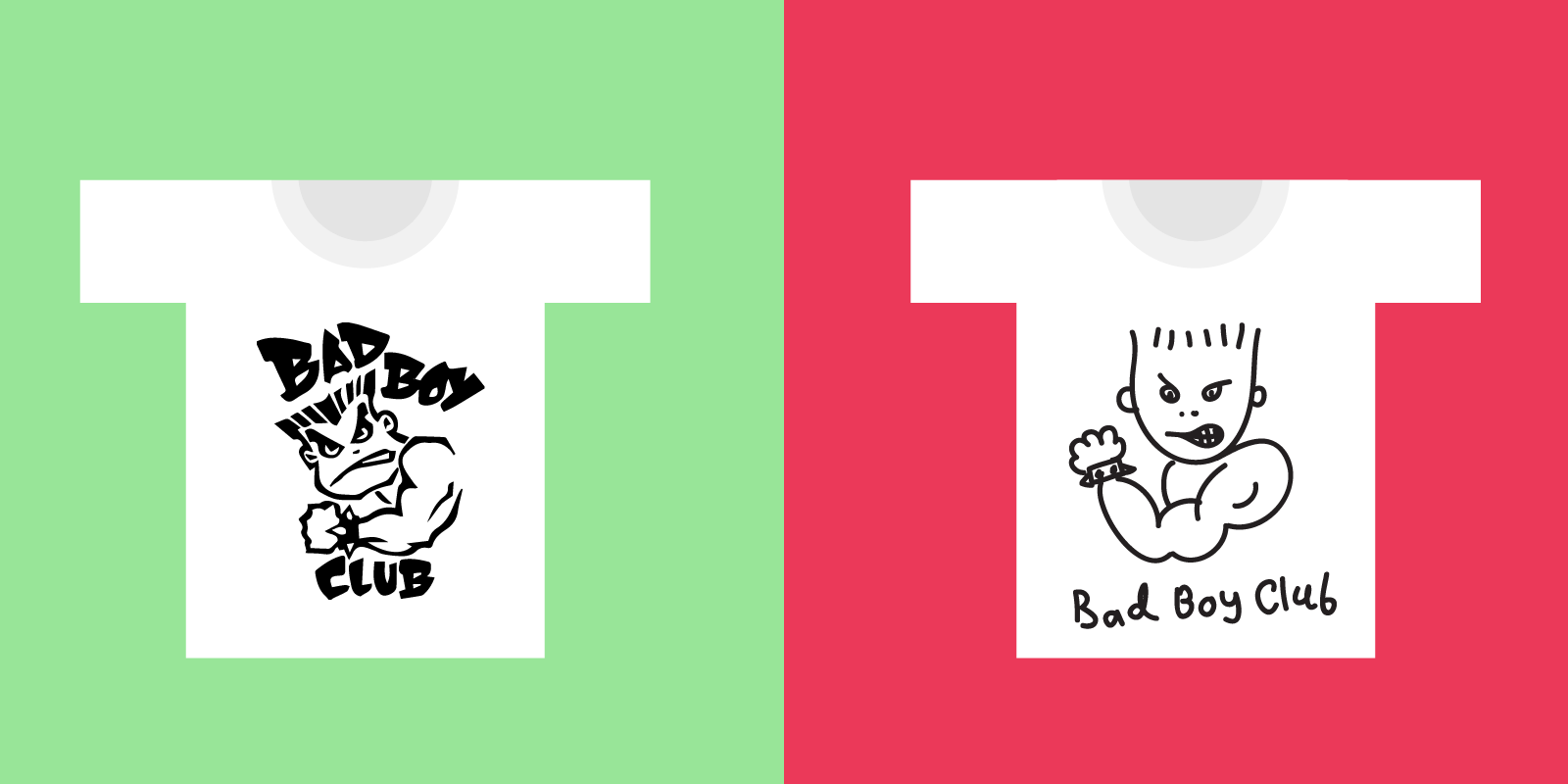 [Fig 4: Left: Original Bad Boy Club design (circa 1988). Right: Danny McKellan's interpretation (1991) ($3.50).]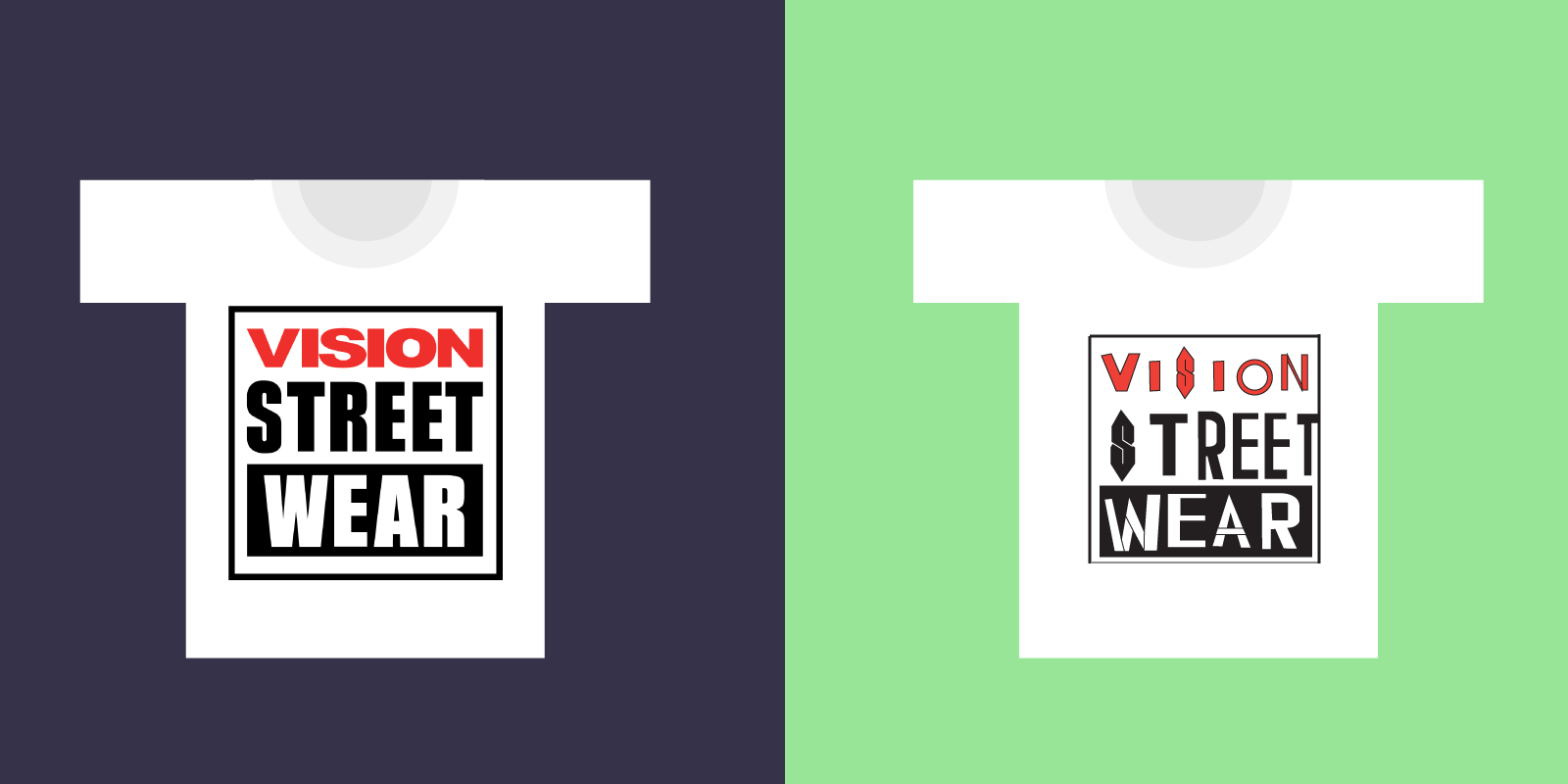 [Fig 5: Left: Original Vision Street Wear design (circa 1986). Right: Bobby Joe's interpretation (1991) ($4.00).]
Unsurprisingly, the indistinguishable difference between originals and fakes cost the town tens of dollars and the project was soon shut down by local authorities. Despite the harsh outcome, I knew I had found my calling – and a mere twenty-something years later I am putting it to the test, by spending my Frameworker day learning how to screen print at Print Club London.
*Te Reo for blood
"Like some new-age messiah to the Gods of Print, Emile learns the ancient ways of screen printing, in an effort to revive the dying art." – Sakiko Suga, friend of the author
Part 3: Let's get this done
A print day is going to be pretty pointless if the artist has nothing to print. So before I got overly excited about getting my hands dirty, I took the time to carefully consider the art market and predict the "next big thing" to ensure whatever I created would sell well.
I have a strong hunch that cowboys will enjoy a resurgence soon, so what better image to print than a handsome rogue in search of the American dream? (Don't bother answering – it was a rhetorical question.)
I discovered that the workshop would just focus on one-colour prints, which is a huge limitation for a colourful individual such as myself. But using my Photoshop prowess, I cleverly created a halftone version of the image to allude to shading. Here's a GIF that demonstrates my skill for you to enjoy: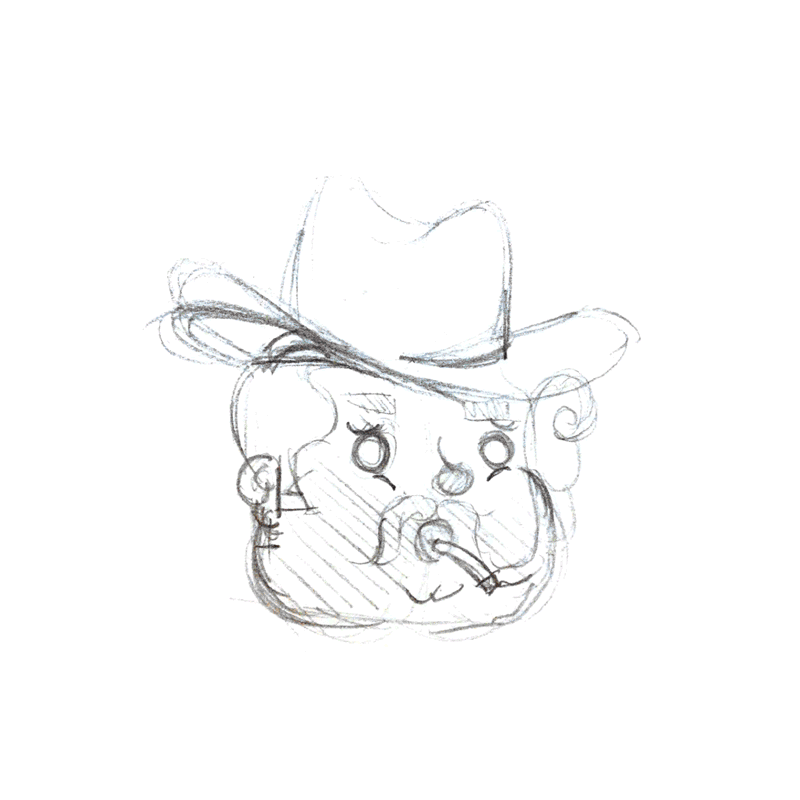 [Fig 6: The illustration process.]
Part 4: Big day for a big lad
Ah, it felt good to be back in that old, familiar art-room setting. It reminded me of my old high-school days when I'd managed to convince "the man" to let me hang out in the art room rather than partake in such pointless activities as sports days.
But enough about me: it's time for me to impart my wisdom and divulge all the sensitive information I learned this fateful day.
The process for getting my masterpiece onto a T-shirt wasn't going to be easy, but it went a little like this:
Show up
Print masterpiece onto tracing paper
Blacken or cut any imperfections on the printout
Cover screen in light-sensitive emulsion
Let it dry
Expose image onto screen
Wash off unhardened emulsion
Let it dry
Check image for errors and correct with tape
Set up T-shirt and placement
Print T-shirt
Bake T-shirt
Clean screen
Go home
I needed the following equipment:
Brown tape
Screen
Trough
Emulsion
Cloth
T-shirt (or whatever)
Ink
Squeegee
Wash-off solution
And if I were to show you "GIFically" how all that comes together, it would look a little like this:

[Fig 7: Applying the emulsion under a red light. Emulsion is poured into a trough and pushed into the screen's mesh.]

[Fig 8: The screen is placed in a rack in a heated (dark) cupboard.]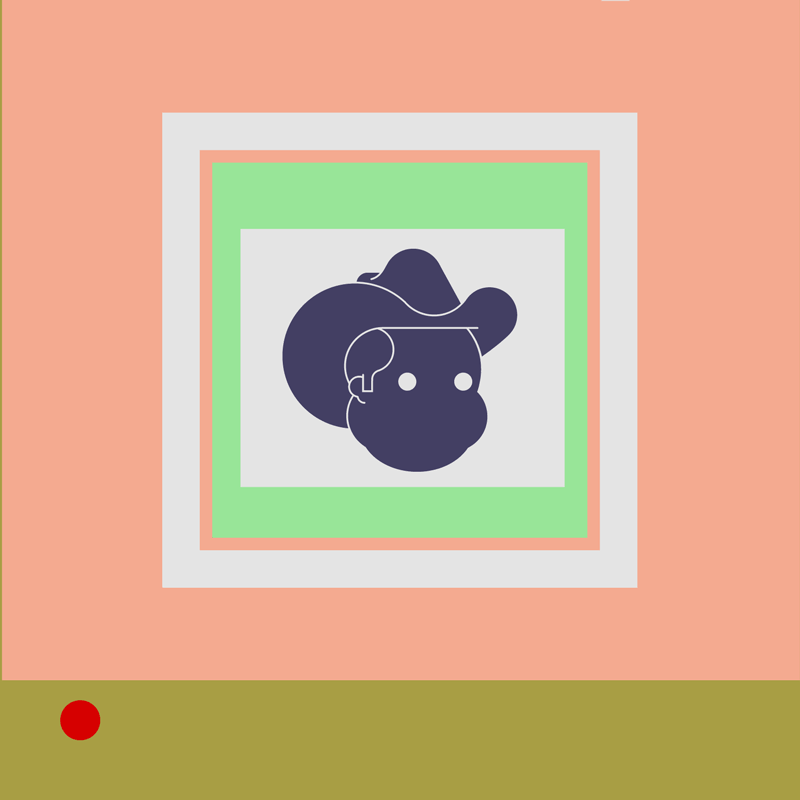 [Fig 9: With the emulsion dry, we can expose a positive. The design, a black print on tracing paper, will expose a positive image on the screen. At Print Club London they have a vacuum table that blasts it with UV light. 40 light units will do nicely.]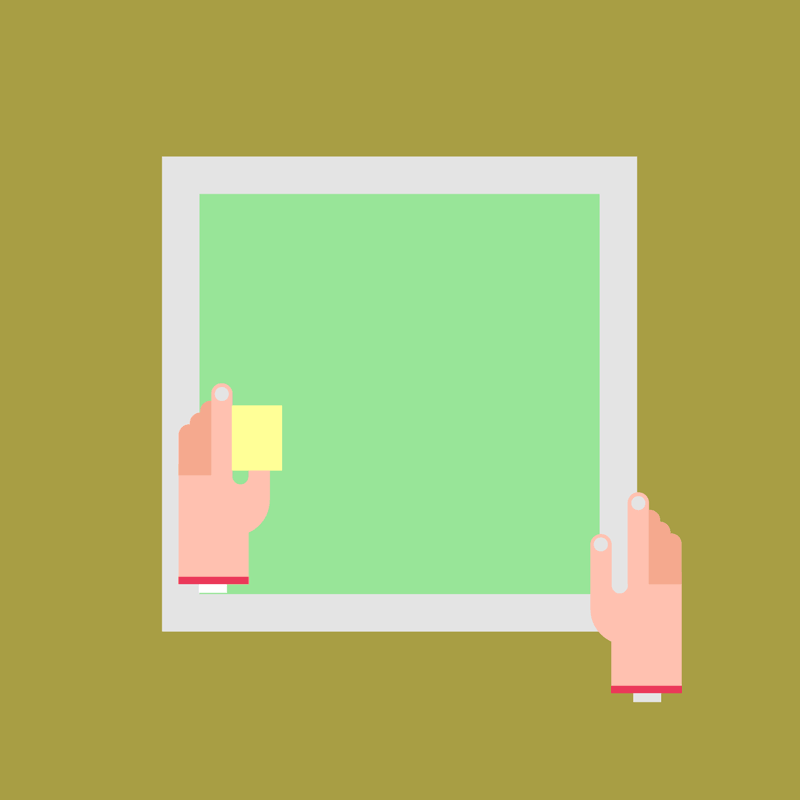 [Fig 10: With the emulsion hardened, it's time to wash out the screen, revealing the positive image.]

[Fig 11: Place the T-shirt on the carousel and line up the screen. Apply some ink and flood the screen. That fills the mesh with ink. Then pull, and that pushes the ink through the mesh. Flood again to stop ink from drying in the mesh.]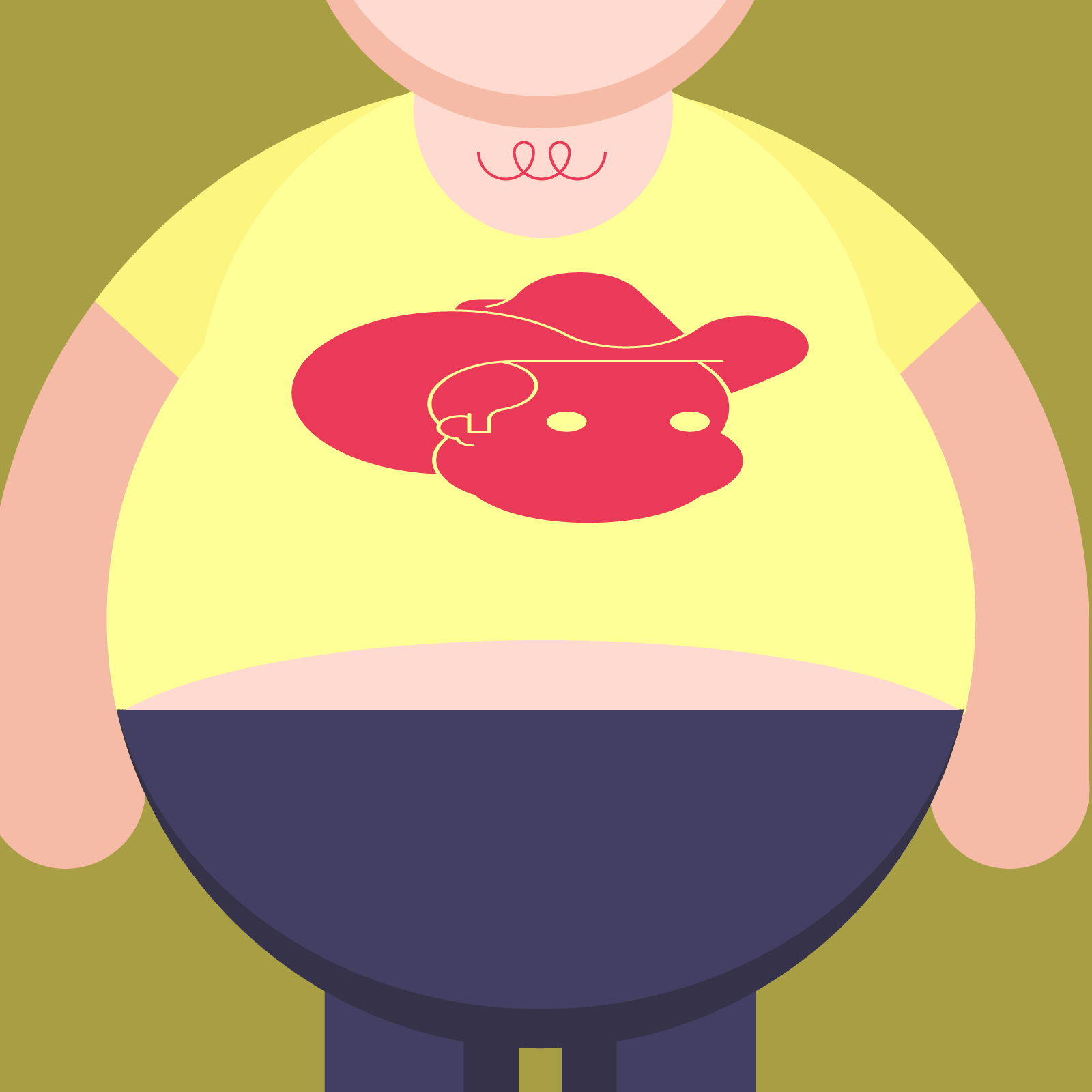 [Fig 12: After a bajillion failed pulls, you should end up with one half decent T-shirt. Well done.]
So, there you have it. Any questions?
Part 5: You ask, I answer (and get your hands on a T-shirt)
How much did it cost?
The workshop cost £50 for the day plus materials. I highly recommend it.
Where can I get one of your cowboy tees?
As only four were created, and a bajillion people have asked to buy one, to avoid favouritism they're not for sale. Oh, wait – there might be one here.
Is there anything else you'd like to add?
Well, yes! I had such a fantastic day that I decided to become a member of Print Club London, and so will be printing loads. Call me.
Hear more from Sheri about Frameworker days.
Share this article
Categories
Frameworker days

Design

Screen printing

Print

Art